At Yandy.com it's so much easier to get the correct size if you know your measurements. So here's our advice: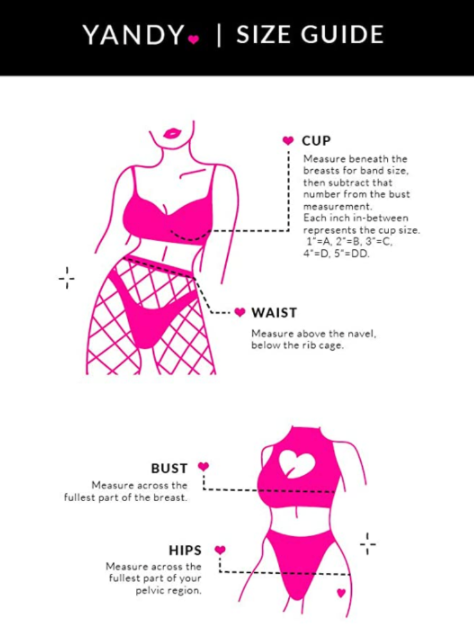 1. To find the most accurate sizing we'll need your bust, waist, and hips measurements.
2. Do not use your normal letter, jeans or dress sizes. There's not enough consistency between brands and we don't want you getting the wrong size.
3. Since we offer so many brands and designers, a distinct size chart is located on each item's description page. Make sure you check each size chart before choosing a size!
4. If you're between sizes, it's best to go larger. You can always take it in, and it's a lot less depressing for something to be too big than too small. Please keep in mind your bust measurement is not your bra size!! It is the measurement of the fullest part of your chest. If you use your bra size it will be too small, and nobody wants that.
5. Use Customer Reviews - Tap Here for example
5. If you need further assistance, Contact Customer Care!
Helpful Measurement Cheatsheet conversion